Dr. Gergő Zsolt Molnár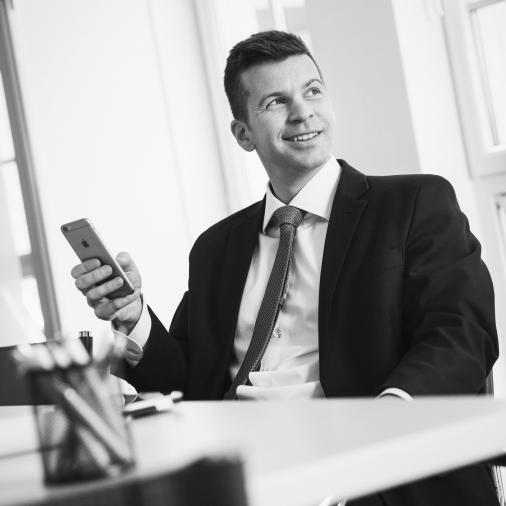 Attorney-At-Law | Partner
Dr. Gergő Zsolt Molnár is the head of the practice group that has a focus on banking law, pharmaceutical law and corporate workout matters at Ecovis Hungary Legal. In addition to the main areas of expertise, the group also deals with data protection law, employment law and corporate law.
He graduated from the Faculty of Law and Political Studies of Miskolc University in Hungary in 2001. In 2003 he completed his studies at the tax advisor training of the Hungarian Chamber of Auditors and acquired a tax expert certificate.
He started his legal career in at the law office of Dr. Péter Bányai, and then spent nine years with Dr. B. Szabó Gábor and Partners before joining the Hungarian legal team of Ecovis in 2011. He has been a member of the Budapest Bar Association since 2005 and was the chairman of its Admission Committee between 2012-2018. He is acting as censor since 2020 at the state bar exam committee in economic law.
His core field of legal expertise is economic law. He has several years' experience in banking law, and corporate workout. He has acquired extensive experience in legal matters related to the distribution and sale of drugs and medical appliances, including the special competition law, consumer protection issues and the contracts concluded with health care providers.
One of his core competences in labour law is the legal representation of employers, including the compilation of various labour bylaws, the effective administration of restructuring and downsizing procedures and also representation in court. He is an expert of all issues related to company law from the foundation and amendment of companies to mergers and spin-offs or winding-up proceedings, and is one of our specialists in the special field of trademark law.
He is active in Hungarian, English, German and Italian.
He regularly shares his practical experience in his areas of expertise and his informative legal opinions in blog articles on Jogadó Blog, on Wolters Kluwer Jogászvilág.