Dr. Kornél Jean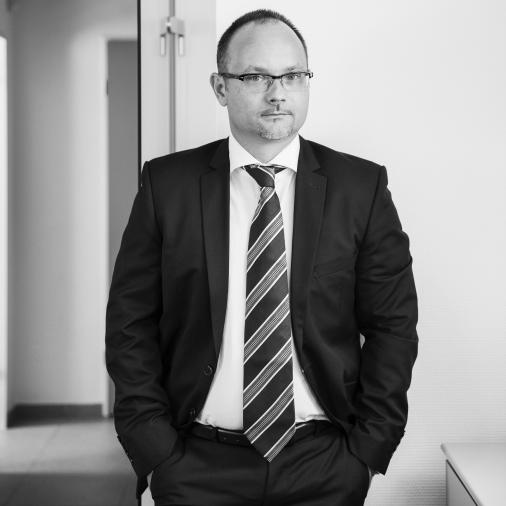 Attorney-At-Law | Managing Equity Partner
He graduated from the Faculty of Law and Political Sciences of Eötvös Loránd University of Sciences (ELTE) in 1996. Later on he specialised as a legal expert in environmental law at the Institute of Postgraduate Legal Studies of ELTE from 2003. He completed an intermediate property valuator and realtor course organised by FÜTI OMEGA Kft. in 1997. He is one of the founding members of the law office that has been operating in its current form since 2002, i.e. he has played a significant role in the Hungarian legal team of Ecovis right from the beginning. In January 2019 he has taken over the function of Managing Equity Partner. He has been a member of the Budapest Bar Association since 2000.
His main fields of legal expertise are mining law, corporate law, real estate law, asset management, local government law and energy law. He has also been practicing family law for over two decades.
He is a renowned expert of mining law, including surface and underground mining activities, natural gas storage and related mining and other (e.g. environmental) authority proceedings and auxiliary property law issues (land claims, appropriation, mining easement administration, special procedures related to arable land etc.).
He also has comprehensive corporate law experience including the full spectrum of legal representation of medium and large, primarily domestic industrial companies. As far as asset management is concerned, he is an expert of international asset management and operation and also of full-scale legal representation of asset-related issues (property development projects, rental property management, claims management). Within the field of local government law one of his strengths is pursuing legal issues related to the special areas of the operation of local governments: compensations due on account of zoning changes, compulsory appropriation proceedings, appropriation proceedings etc.
He broadened his experience in energy law through the judicial and extrajudicial representation of natural gas companies. Being an authority on several legal areas, he is a member of the Supervisory Committee of the Hungarian Mining Association, a member and also deputy chairman of the Association's Legal Committee. In recognition of his outstanding commitment to the Hungarian mining industry he received a Ministerial Award in 2012. As of 1 September 2017, upon the appointment by the Minister for National Economy, he is the member of the Committee for Sectoral Participation (in Hungarian: Ágazati Részvételt Megállapító Bizottság) for a 5-year period.