Dr. Andrea Szigeti-Szabó LL.M.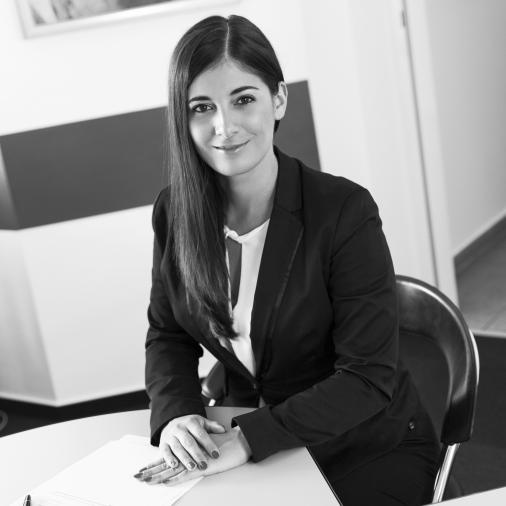 Attorney-At-Law | Partner | Accredited Public Procurement Consultant
Dr. Andrea Szigeti-Szabó LL.M. is the co-head of the practice group having focus on public procurement and real estate matters, as well as on comprehensive representation of companies at Ecovis Hungary Legal. In addition to the main areas of expertise, the group also deals with e-commerce law, data protection law and employment law cases.
She graduated from the Faculty of Law and Political Sciences of Eötvös Loránd University of Sciences (ELTE) in 2011 and gained Capital Markets and Banking Legal Expert postgraduate degree at the Deák Ferenc Institute of Pázmány Péter Catholic University in 2013. She joined the Hungarian legal team of Ecovis in 2013.
Her main areas of activity are public procurement consultancy and the complex, comprehensive administration of public procurement procedures on behalf of contracting authorities and economic operators. She also acts as a representative of companies tendering in public procurement procedures in several industries including construction and architecture industry, vehicle fleet management, security and surveillance, marketing and advertisement services, and medical diagnostics.
She is listed in the Directory of Accredited Public Procurement Consultants of the Public Procurement Authority and she is also a member of the Public Procurement Advisors' Association. She contributes to public procurement trainings and events as lecturer or presenter.
Besides public procurement advice, as a permanent representative of economic operators performing various activities her primary tasks include solving property and company law issues and labour law problems, the compiling and opinionating of labour agreements, bylaws and other documents, and the representation in lawsuits. She can handle a wide spectrum of company law issues from the establishment of corporate entities through their amendment and transformation right up to their liquidation.
She performs her professional activities in Hungarian and German.
She regularly shares his practical experience in his areas of expertise and his informative legal opinions in blog articles on Jogadó Blog, Közbesz Blog and on Wolters Kluwer Jogászvilág.